What does barcode payment scanner bring to o2o?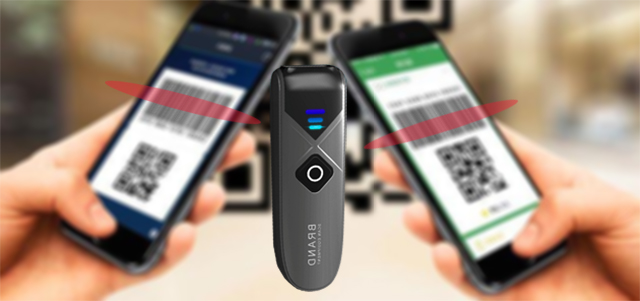 In the mobile Internet wave, Alipay and WeChat payment become a common way of payment when consumers shop. A variety of payment methods meet the psychological needs of consumers in pursuit of convenience and fashion, but reduce the overall efficiency of the traditional catering industry's back-end cashier, so that most catering enterprises can not make effective order planning or sorting, there is an urgent need for a simplified transaction process and integrated payment method to cope with the current trend of mobile storage.
In view of the urgent needs of the traditional industries, our company does not launch a barcode payment scanning gun. It connects consumers with a fast, simple and low cost way to help businesses get through the payment channels like Alipay and WeChat, so as to tap the price data of offline consumer transactions and enhance the marketing capabilities of merchants.
For businesses, with a certain user base, how to market this group of customers and make them buy again is the core point of operation. Businessmen use bar code to pay the scanner to open up the O2O interface, and establish interactive relationship with customers through docking Alipay and WeChat service windows, so as to enhance the feelings and services between customers. At the same time, it can also create different forms of real-time discount (real-time discount for orders, real-time discount for goods) and activity gift (gift for consumption, gift for receiving membership card, gift for focusing on service window), manage activities, query transaction records and card return records, and flexibly promote sales, so that all new and old customers can be caught in one net.
With the development and trend of mobile e-commerce, offline consumption and online payment will become the trend of the society in the future. The application of bar code scanning gun helps businesses integrate Alipay and WeChat payment, and only needs a sweep to complete the payment, which can easily reduce the service impact brought by payment queuing. At the same time, there is no need to worry about receiving counterfeit money, and there is no need to change. In addition, the functions of timely bookkeeping and real-time account arrival can also speed up the capital circulation of enterprises. Safe and convenient collection process greatly improves the efficiency of enterprises and meets the needs of various consumption scenarios in different industries.