Fixed barcode scanning, application of industrial scanner to explore the new future of "industry 4.0"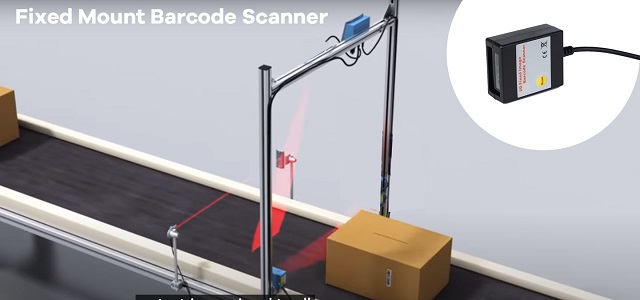 In all kinds of production lines, it is often necessary to track and record the parts or components used in the manufacturing process in batches. The purpose of introducing industrial code scanner and fixed barcode scanner in this link is to scan and detect the barcode of products or parts on the production line, so as to improve the quality of products and the degree of automation of the production line, Ensure that the production line can run more smoothly, improve efficiency, and submit products to customers faster. So, how to read the product information of each process on the production line?
The original solution is to install an industrial code scanner at each process point in the production line where information is to be recorded. When the products or parts with various barcodes move from the production line to the effective area of the industrial scanner at a high speed, the equipment immediately captures and analyzes the barcode image accurately, and automatically records the data of the whole production process, There is no need to scan and input data one by one and inefficiently through manual hand-held scanner, which greatly saves the production cost and improves the efficiency. Facing the coming of "industry 4.0" era and the demand of industrial application development, Zhongze technology has launched a series of excellent industrial fixed barcode scanners to adapt to various application scenarios.