Bar code scanning module is introduced to optimize the interactive experience of fixed POS scanner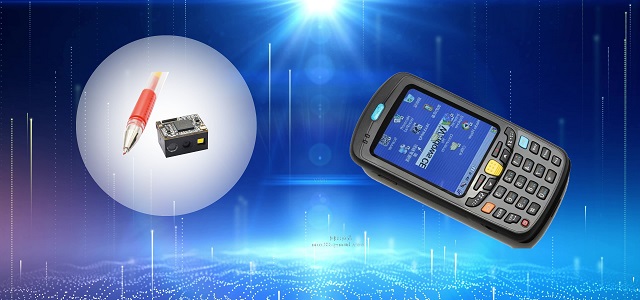 With the development of digital economy and the promotion of consumption growth in the new retail era, the introduction of bar code scanning module enables fixed POS scanner manufacturers to break through their own limitations and realize the rising demand for digital upgrading, which also reflects that the communication mode and reading technology of POS and other machines and tools of various businesses will be upgraded to a certain extent, which must integrate bar code automatic identification The Internet plus means of data acquisition and data transmission to optimize its interactive experience, and achieve the transformation and upgrading of integrated marketing, service and efficiency under the line and online.
In other words, the application of one-dimensional / two-dimensional code scanning module technology in fixed POS scanner can bring unimaginable advantages, especially in providing basic payment services for offline merchants, in-depth data collection and summary analysis.
For example, how can POS machines used in supermarkets improve the shopping experience? In the past, many people would choose to swipe their cards for consumption, but with the rapid development of mobile payment and the change of consumers' payment preferences, at present, many POS and other machines and tools have been upgraded and embedded with QR code scanner, that is, they can pay conveniently as long as they open the QR code of mobile payment. It can be imagined that the introduction of embedded bar code scanning module has accelerated the digital and intelligent transformation of POS industry, and brought new image space and unlimited opportunities for the fine operation of traditional merchants and the development of retail industry.
Dongguan Zhongze has launched the mo1880 two-dimensional scanning module for fixed POS scanner. The scanning module adopts the international leading intelligent image recognition technology, which has brought excellent performance. It has ultra small volume, extremely light weight and high integration. The camera and decoding board are designed in an integrated way. No matter how embedded applications are, they can always cover everything, seamlessly replace se955 without changing the mold; Easily solve the increasingly common problems of paper code, LCD and mobile phone screen bar code recognition; ④ High performance, low power consumption, fast reading of mainstream one-dimensional / two-dimensional bar codes in the market, but only a quarter of the current of the usual products; It can be perfectly embedded into fixed POS scanners, handheld / portable and fixed bar code collectors, industrial tablets, medical devices, portable handheld devices, etc., so that it has strong bar code reading ability.